Playtime: Weird Alarm Clocks for Playdate
An alarm clock collection, screen saver, and "fidget toy" for Playdate. For years I have enjoyed creating electronic timepieces that tell time in interesting, unusual, or artistic ways. Now I have built this collection of my clocks just for Panic's Playdate console, all in one sideloaded app.
Features
FIFTY fun clocks of all kinds: analog, digital, and "low-state." Some are more conventional, some resemble game screenshots, and some are more experimental, artistic, or puzzle-like.
Playtime version 2 is now a set of alarm clocks! Customize your snoozing: choose none, unlimited snooze, or limited to just one or two snoozes. When the alarm goes off, Playtime offers to set the same alarm for tomorrow if you wish. Your alarm setting is remembered even if you change clocks.
When snooze is enabled, the alarm sounds different—and you must dock the crank to bypass snooze and fully disable the alarm. This design helps you avoid mistakes when you're half asleep!
Use the d-pad and crank as a fidget toy: play with the time and see how each clock works. Each clock also has its own (A) button fidget function.
All clocks support both 12- and 24-hour time. Some clocks include the date and day of the week.

Gallery grid to quickly preview the clocks, each with its own customization settings and (if needed) explanation of how to read the time.
Automatically prevents system sleep until the battery reaches a level of your choosing. Then it reverts to the system's built-in low-power sleep clock, so you always have power left for games!
Ideally used while the Playdate is charging, but designed to be efficient enough to run for hours on battery as well. Some clocks have an on-screen battery meter, which shows the % number whether plugged in or not.
Launches the same as any Playdate game. Your chosen clock, and your settings for all clocks, are remembered for next launch.
Extensive built-in documentation with embedded illustrations, in a large, readable font.
Check for updates just by pointing your phone camera at the screen.
Display colors invert briefly twice an hour (or just once a day if you prefer, or from midnight to noon) to avoid image retention just in case that might be a possibility with this hardware. (It probably isn't!)
Musical interface sounds. Crank back the time and feel yourself tumbling backwards to your childhood!

To install: see sideloading instructions at help.play.date.
Tip: Playdate checks for season downloads while alseep. Don't want to put it to sleep? No problem: you can also get to your downloads in Settings > Games.

Accuracy note: the Playdate updates its internal clock over the Internet while asleep. If you never let the Playdate sleep, the time may drift.
To run Playtime on Mac, Linux, or Windows, use the Playdate SDK Simulator.
Check for updates and other games at adamsimmersive.com. Bugs? I can scarcely wait to hear about them! There's a Support form there too.
Thanks for using my clocks!
Morgan Adams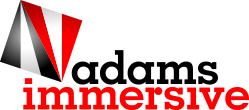 © 2022 Morgan Adams

Use of Playtime Weird Clocks is at your own risk. This software is provided "as is," without guarantees or warranties express or implied. This software is not intended for air traffic controllers or anesthesiologists.

Purchase
In order to download this app you must purchase it at or above the minimum price of $3.98 USD. You will get access to the following files:
Comments
Log in with itch.io to leave a comment.
Any plans for adding a stopwatch or countdown timer functionality?
No, but at least two developers did make timer apps here on Itch! Alarms are the main functionality I'm looking to add to Playtime (plus more weird clocks of course).